Putting it together: Spring in the air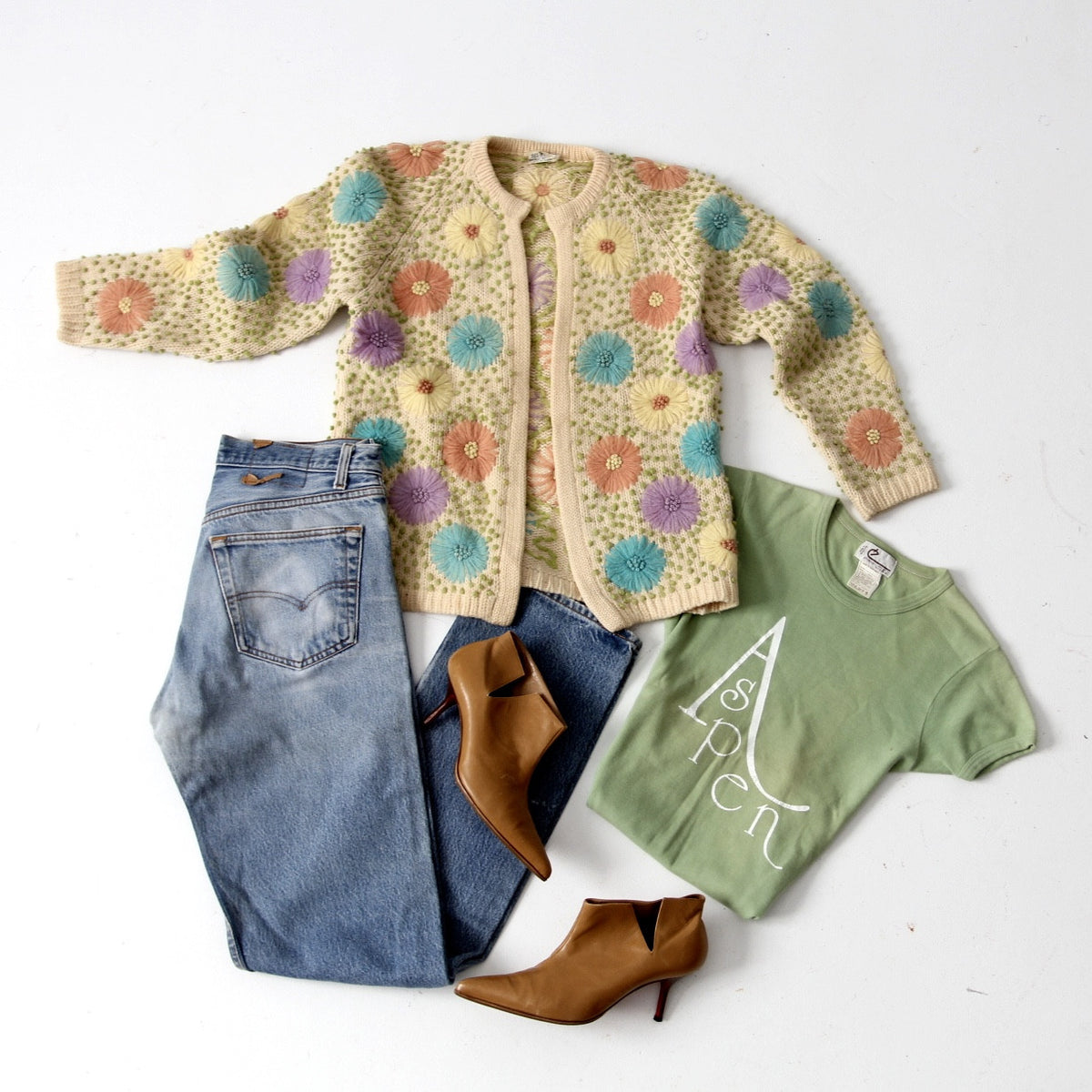 We like the using a thick cardigan in the spring as a light jacket! 
The pastel colors of this vintage 60s cardigan are perfect for this time of year. We paired it with a cute cut vintage tee, a pair of classic Levi's 501s and Christian Louboutin ankle boots. 
An easy casual day outfit with lots of style!
1960s cardigan ⎪vintage t-shirt ⎜Levi's 501s ⎪Christian Louboutin boots