Pairing: The Entry Way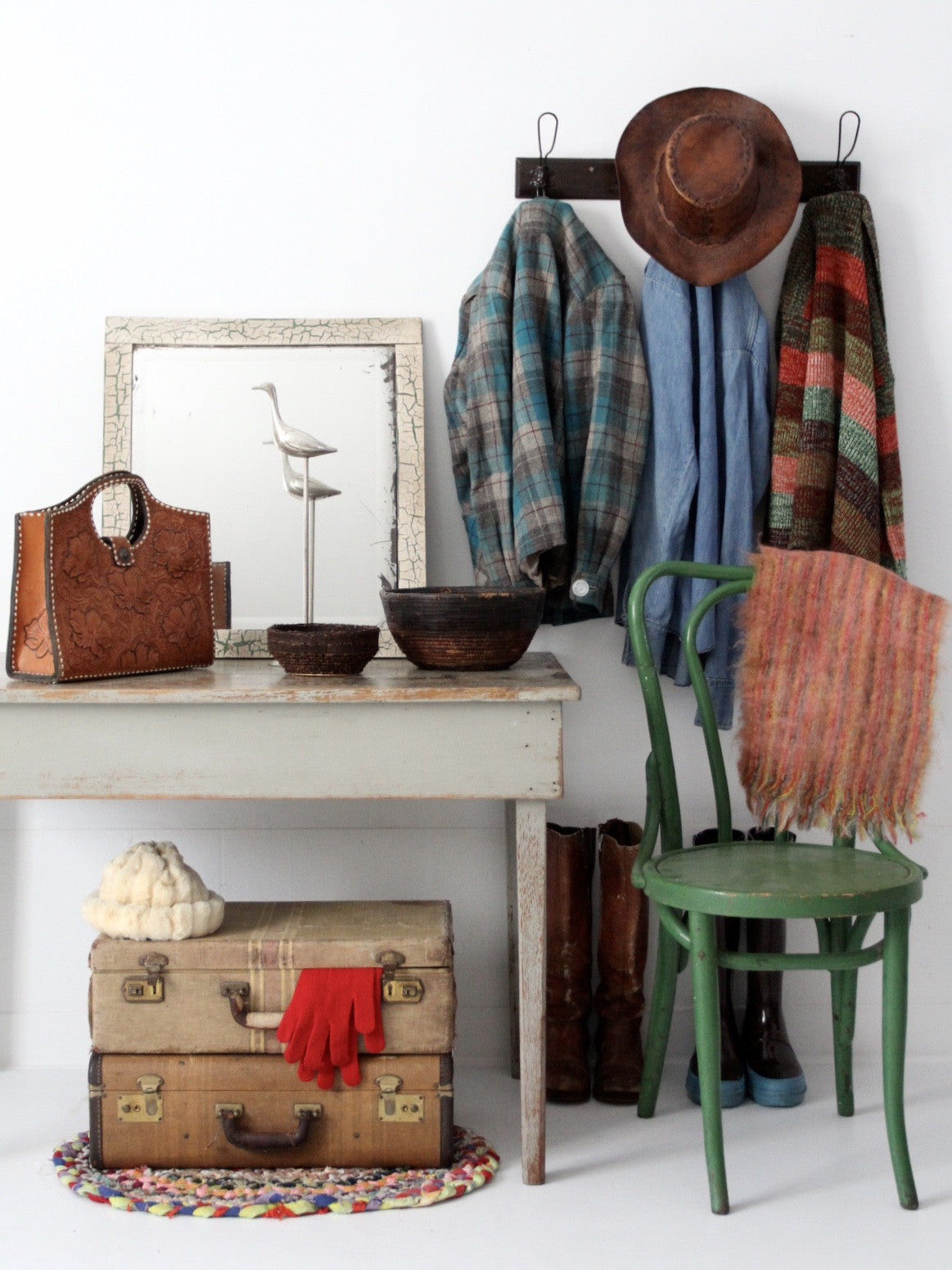 With the new year, plans for organization and re-organization are on the forefront.  A very important space in the house for top organization is the entry way. Its the first place that you and your guests will see. Finding ways to decorate and organize is key. 
Here is our idea for a fresh look for the entry way. 
We used a primitive farm table with vintage luggage tucked below for stylish hidden storage. A green cafe chair is spot to rest items, and sit to put on boots and shoes. Baskets rest on the table to store keys and mail. The three hook wall rack allows for hanging up coats and hats, but not over clutter your entry. A mirror adds both depth to the room, and allows you one last look at yourself before you are out the door. 
Shop the Look
Posted on January 20 2016