A Pairing: The Cabin Retreat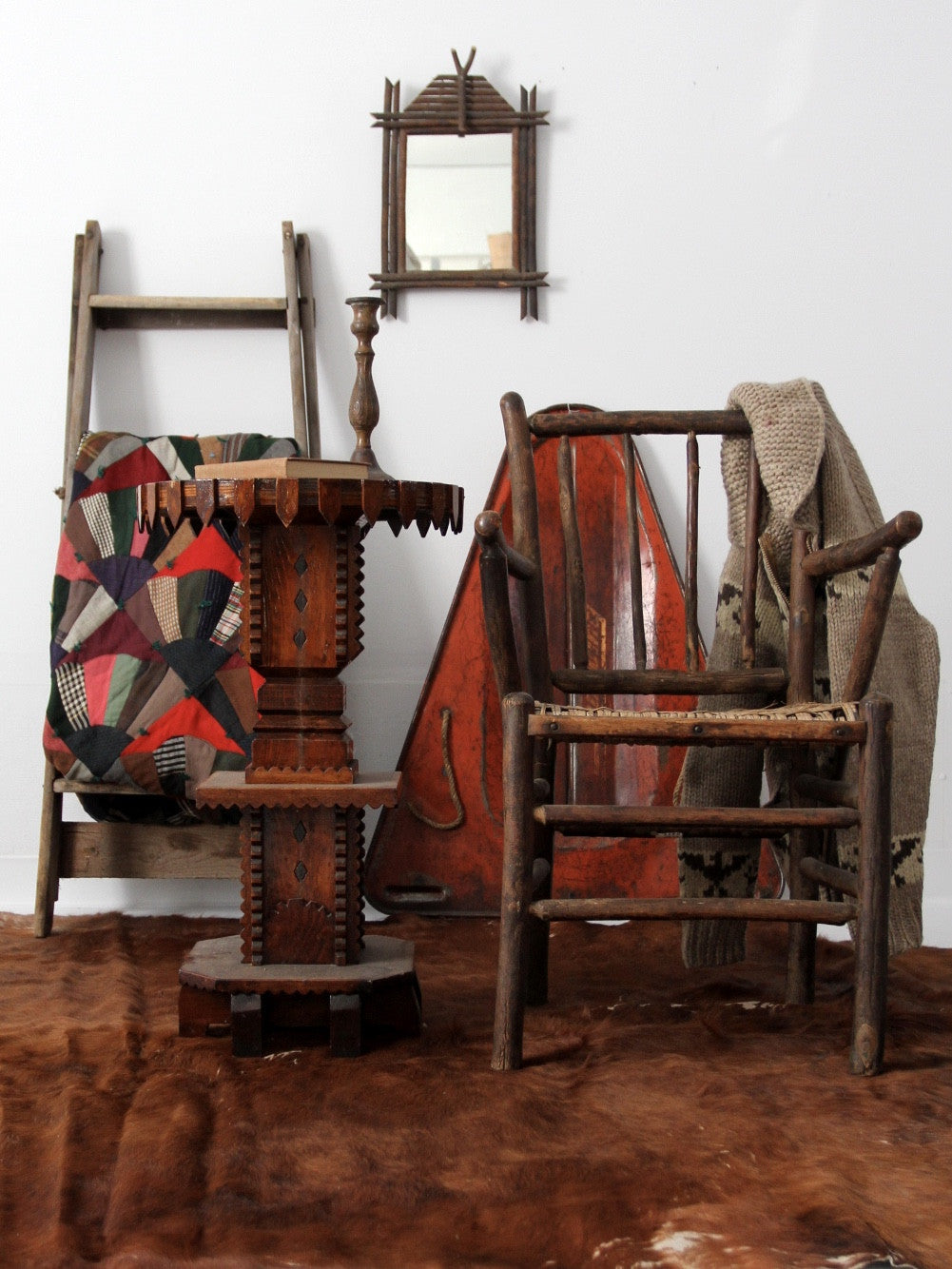 "Winter is the time for comfort, for good food and warmth, for the touch of a friendly hand and for a talk beside the fire: it is the time for home."
--Edith Sitwell
We love being home at winter, and enjoying a cozy winter retreat to a cabin or ski chalet!
We put together a look to keep you feeling warm at home or at your comfy getaway. 
To shape this look we added our a vintage lodge chair with rattan seat next to an antique tramp art end table. An old ladder stands against the wall to hold cozy quilts and blankets. A vintage sled adds warmth of tone, as a vintage twig art mirror adorns the wall. Chunky knit sweaters for guests and yourself are nice to keep around the house. As well as a good book, and some candlelight. 
Shop the Look
Posted on January 26 2016