Putting it Together: Football Watching Party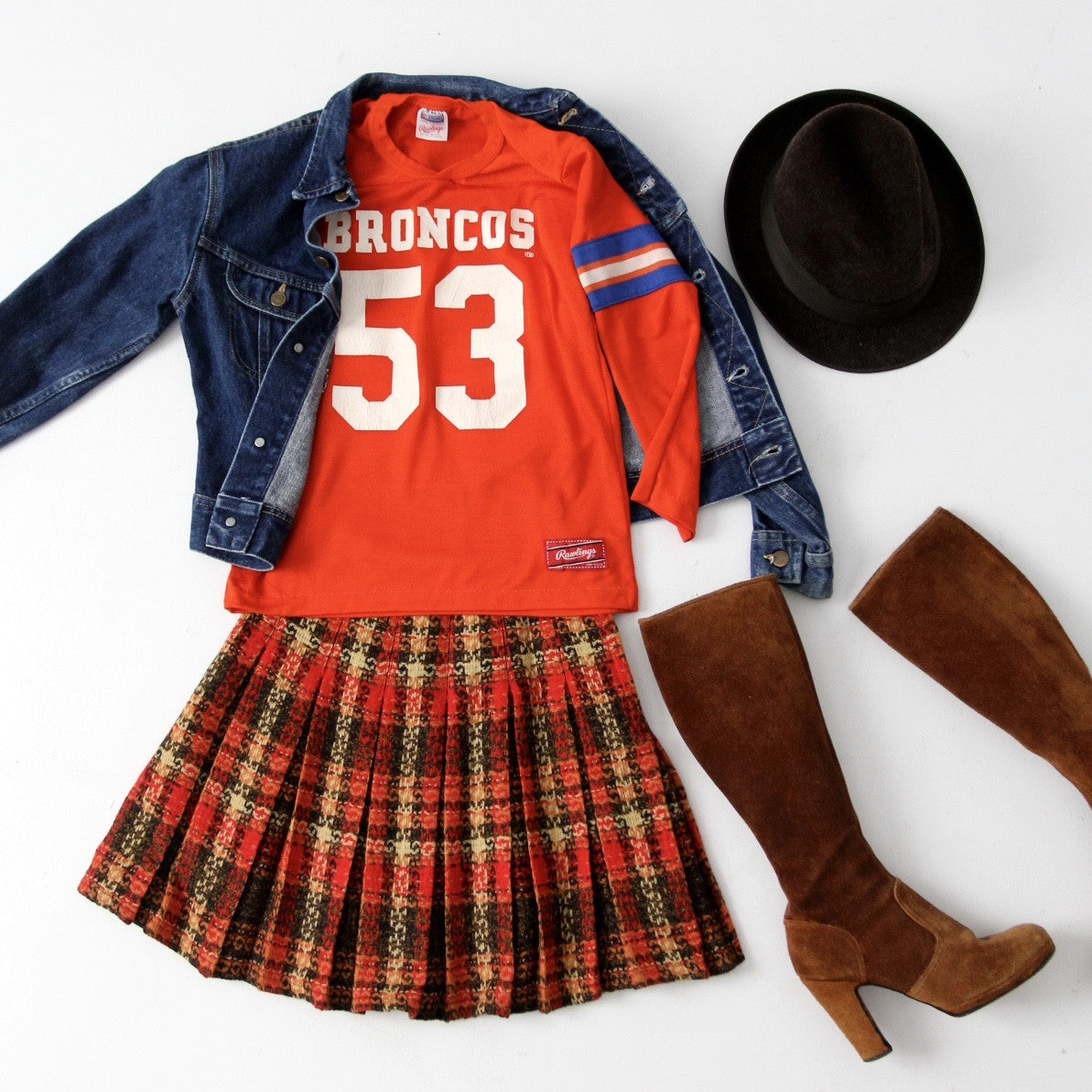 The Great American Football game is this weekend! We found this amazing vintage Broncos jersey in our collection. The late 70s era Rawlings jersey sports the #53 for the great linebacker Randy Gradishar, of the original "Orange Crush" defense. Arguably, the best defensive player in Broncos history. 
The jersey is a youth large, and so fits great as a women's small!
We paired it with a plaid mini, tall boots, a denim jacket, and a fedora. A little sass for the game! 
Get the look:  
Posted on February 03 2016