Cozy Casual Comforting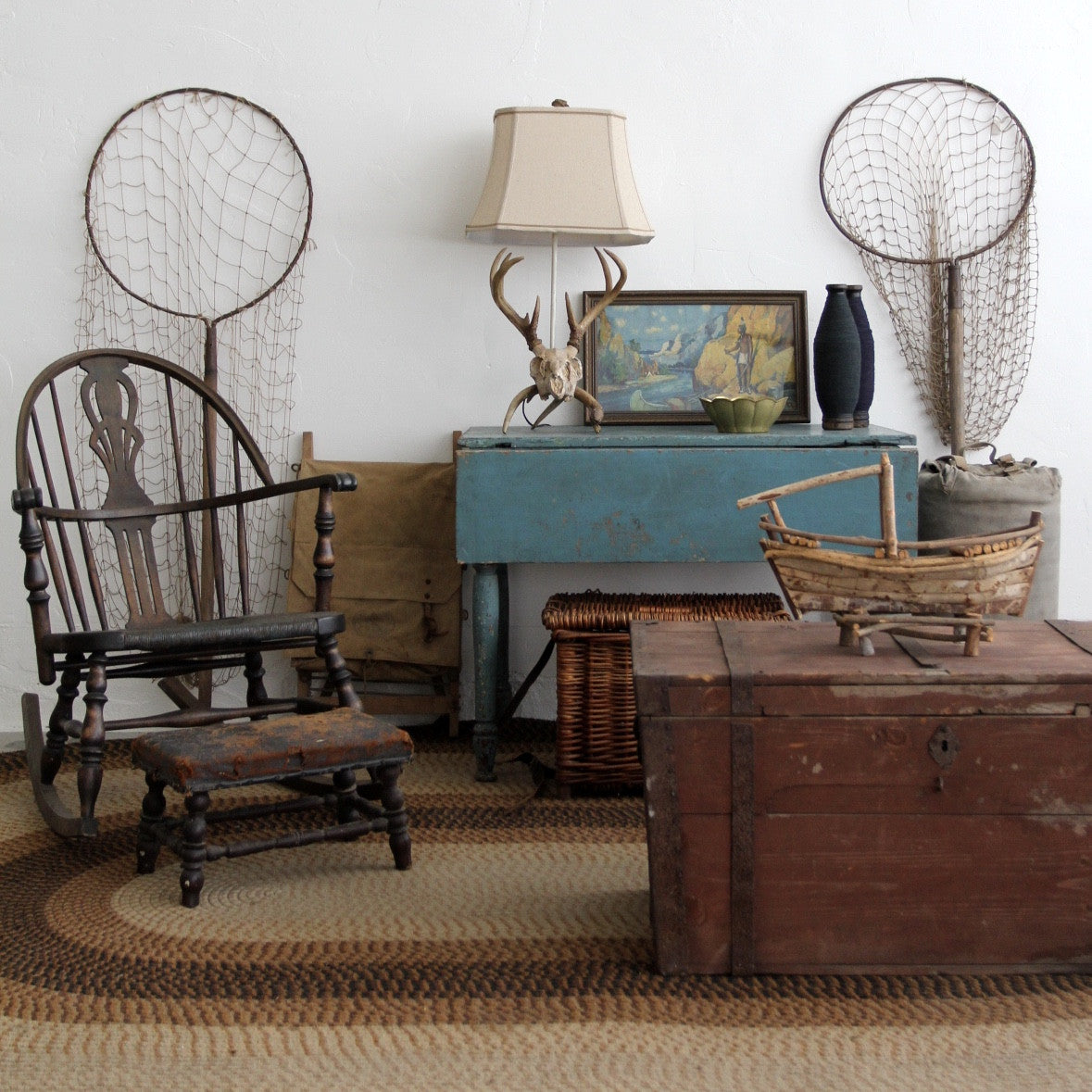 With thoughts of spring in the back of my mind while I am still wearing three layers of clothing, I have been turning to the comforts of being at home.
Recently, I was invited to a friends cabin for the weekend. My first thought was of the simple cabins by the lake that we used to go to as kids. Since we were more into the outdoors at that age we didn't care about the lack of amenities and comforts that those cabins provided. Being able to sleep on a pull out couch in a sleeping bag was pretty cool. 
When I arrived at my friends cabin from the moment I walked through the door I felt a sense of warmth and welcoming. Everything said, "Come in, sit down, put your feet up and relax!" And that's exactly how I spent my weekend. 
Once I got back home I wanted to created that same feeling in an area of my house. I chose the living room because it does not have a television and when guests come that is where we gather to visit before and after a meal. I added a large area rug to define the sitting area. I placed my couch and chairs on top.
Next I traded out the glass coffee table I had for a large, rustic wood trunk. It was sturdy enough for someone to sit or put their feet up on and with the worn in look I didn't have to be so concerned about putting glasses of wine or a platter of hors d'oeuvres on it.
I added several pillows, quilts, and blankets for a feeling of warmth and coziness. I don't have a fire place so I used vintage candle sticks in wood and brass to created a soft light. The use of mixed material gave the feeling that these pieces had been handed down from generation to generation.
And last but not least I added a rocking chair and foot stool. This was mainly for me to sit with a cup of hot chocolate and a good book. 
I hope this inspires you to create an environment like this in you home. I would love to see how you create your "rustic cabin." Please email before and after photos to home(at)86vintage.com. 
Thanks for reading! 
Posted on February 15 2017