Putting it Together: for the 4th!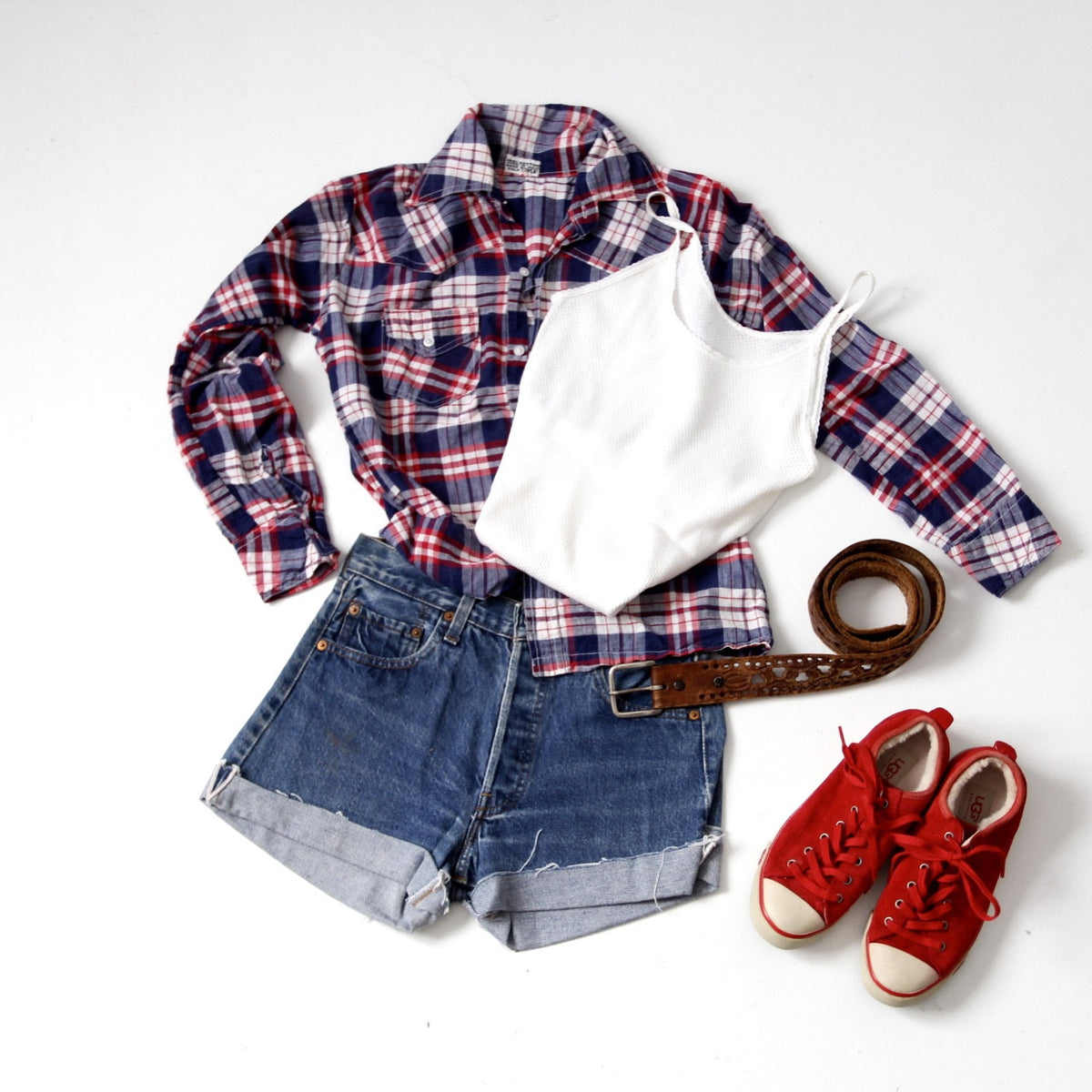 BBQs, cookouts, pool parties, at the lake, camping, and fireworks are all some of the celebratory activities for the 4th of July! 
We put together this classic, casual Americana outfit for the party! 
We paired a pair of Levi's cut off shorts with a 70s red, white and blue plaid shirt and little French camisole. To accessorize we added a 70s cut-out leather belt and red UGG sneakers!
Happy 4th of July everyone!