Putting it Together: Holiday Shopping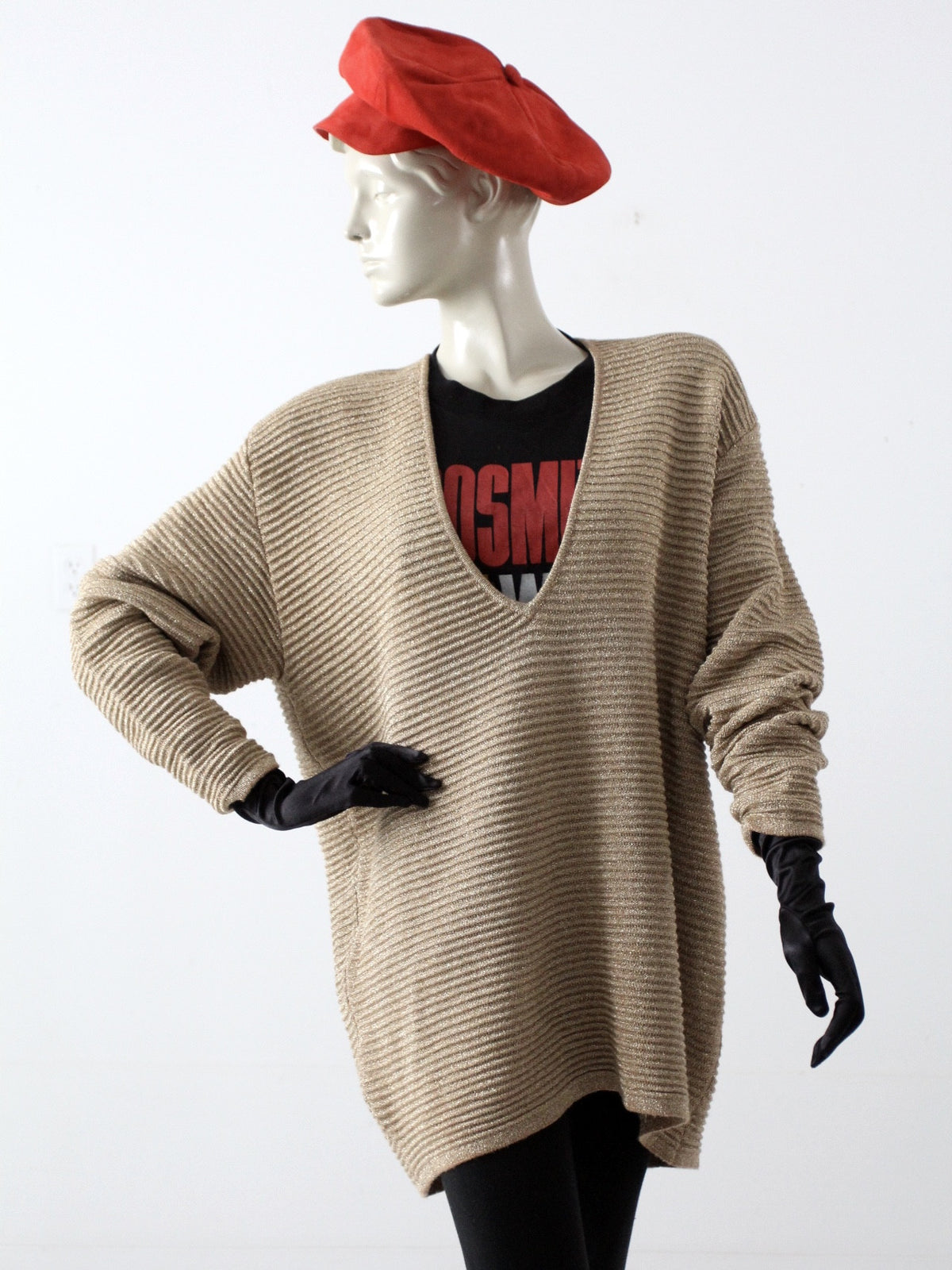 We put together this outfit for a chic look while out holiday shopping (keeping it casual with a kick of glam). 
We started out with a vintage rock tee.  Always a classic but ever hot now (i.e. Kendall Jenner). We paired the 1980s Aerosmith tee with a simple black leggings, and threw on an oversize vintage metallic gold sweater.  Then accessorized with a pair of black evening gloves for some holiday glam, and capped it of with a red suede newsboy hat. 
Happy Last Minute Holiday Shopping. 
Shop the Look
Posted on December 19 2016