Gift Guide: For those who love to travel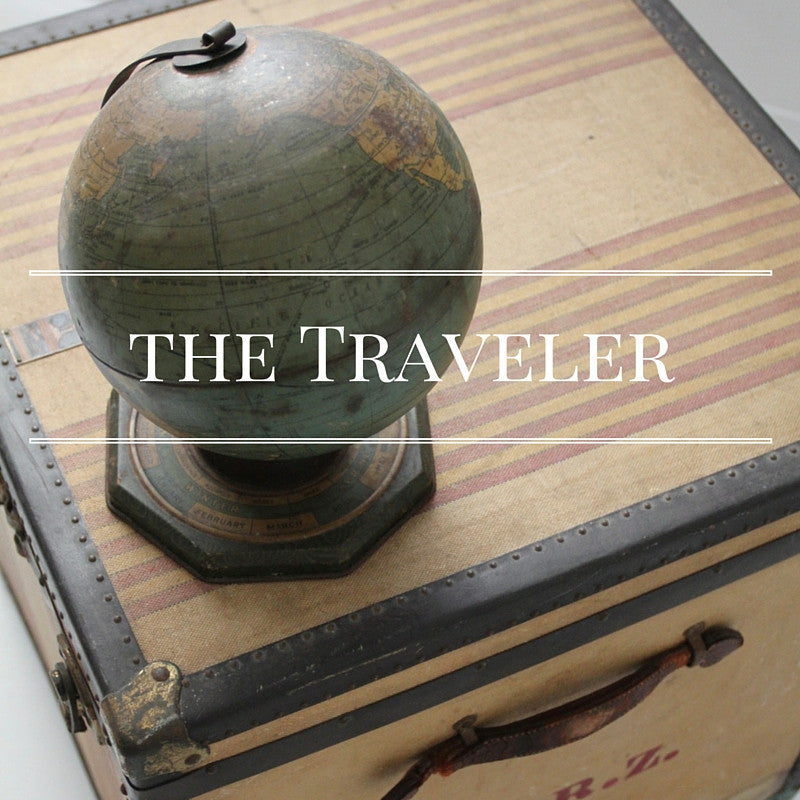 Is there someone in your life that loves to explore the world around them?  We curated a collection of gifts for those who love visit new new cultures or dream of doing so someday. 
For the traveler who needs storage at home...
Is your traveler bringing home finds from their trips, and needs somewhere safe to store them when they aren't being displayed? Antique luggage pieces make for great storage, and gives a wink to their traveling ways. This "Chief" steamer trunk by OshKosh Trunk Company is the "American Louis Vuitton" of luggage. The large square trunk that could also work as a side table. SHOP
For the fashion girl on the go...
A 1960s reversible, light weight raincoat. Key words: lightweight and reversible. For the traveler, having a coat that can pack without much bulk and have option of wearing it as a floral or as chic black makes this coat perfect for the jet-setting woman. SHOP
For the traveler plotting out their next trip ...
A vintage globe will show the traveler how the world has changed and allow them to share with you all the places they've seen. SHOP this 1960s Cram's globe.
For more finds and ideas....
Posted on December 09 2015