Putting It Together: Coco Chanel Style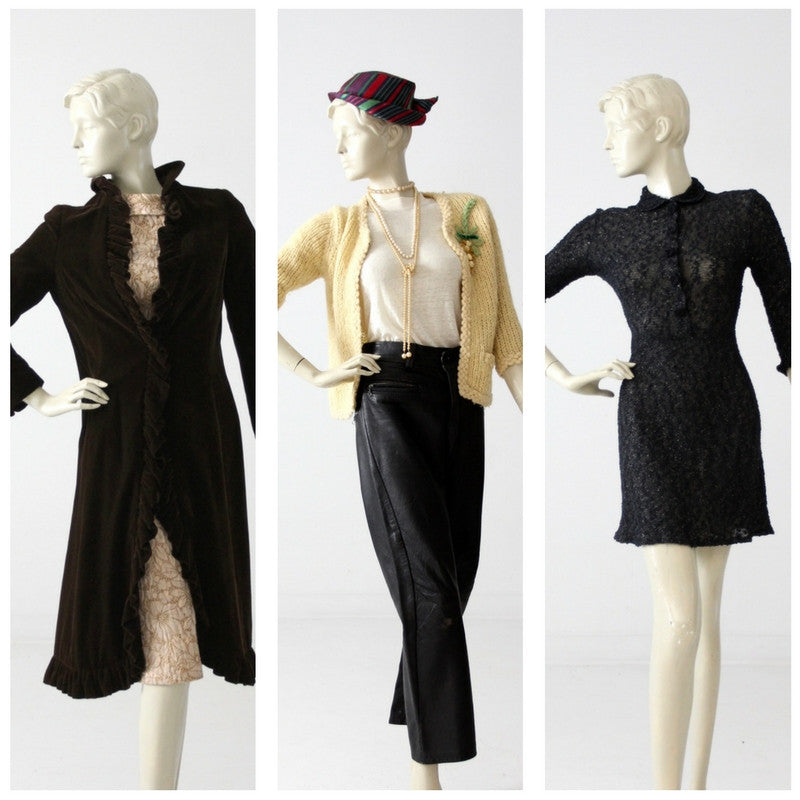 Outfit ideas inspired by Coco Chanel in honor of her 133rd birthday anniversary! 
"Fashion is not something that exists in dresses only. Fashion is in the sky, in the street, fashion has to do with ideas, the way we live, what is happening."
Here we paired a 1950s cardi with black leather pants, a vintage tee, satin derby hat, and pearls. 
"Some people think luxury is the opposite of poverty. It is not. It is the opposite of vulgarity."
A 1950s chocolate brown velvet opera coat worn over a vintage gold brocade cocktail dress.
"A woman can be over dressed but never over elegant."
A vintage black knit dress with lace like knit detailing is a perfect LBD statement piece. 
 SHOP THE LOOKS