Putting It Together: Thanksgiving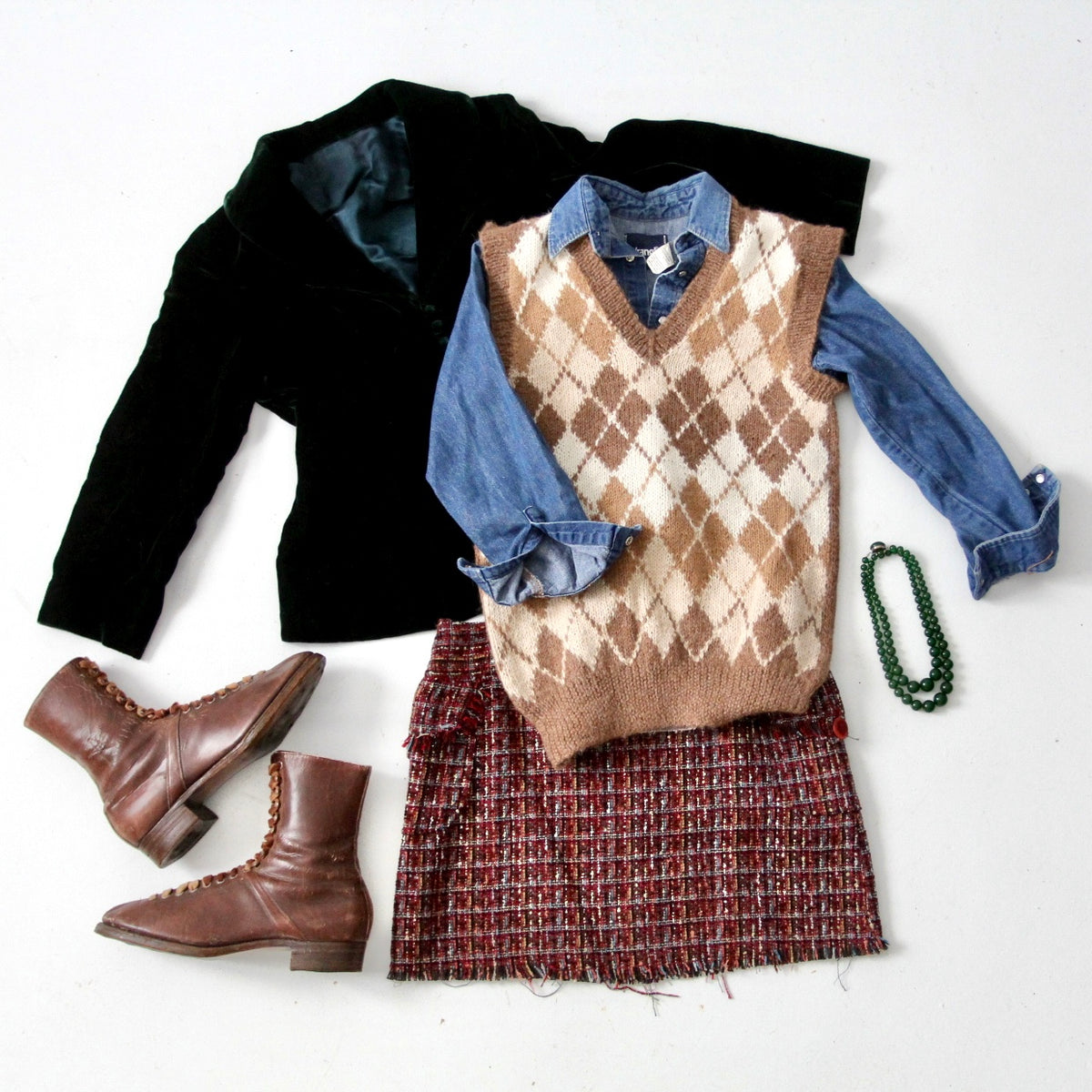 Time to gather with your family and dear friends around the table, feast, and remember what we are thankful for.  
We put together an outfit for this coming holiday season thats perfect for a family gathering. 
Hot trend, vintage velvet blazer paired with a Chanel-style tweed mini skirt, chambray shirt with alpaca sweater vest. Accessorized with 1940s army boots and a chunky green beaded necklace. 
Shop the Look
Posted on November 22 2017